Modern Dental Technology in Owensboro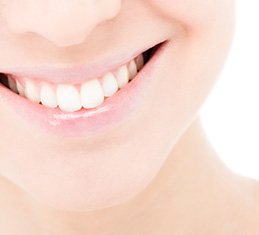 One of the finest offerings in dental technology is the dental laser. This amazing dental technology is truly a game changer in dentistry in the Owensboro and Philpot area.
Laser dentistry has given our family dentists in Owensboro the opportunity to be able to be far less invasive for some of the most intricate procedures.
Examples of Laser Dentistry Uses
Gum Disease | Here is where a dental laser can shine! In years past, to remedy gum disease, highly invasive gum surgery was required. Now, a dental laser can eliminate infection in the tissue.
Biopsy or Lesion Removal | A dental laser can be used to remove a small piece of soft tissue to have it tested for cancer at our facility in Philpot. Using laser dentistry is far less invasive than traditional methods. A dental laser can also be used to treat canker sores.
Teeth Whitening | Laser dentistry is an amazing teeth whitener! Yes, a dental laser is part of the Zoom! teeth whitening procedure. You will be amazed at how white your teeth can be, thanks to laser dentistry!
We are confident that laser dentistry in Owensboro near Whitesville and Philpot is one of the finest offerings we have. There's so many advantages with dental laser treatment. There are many advantages with dental laser treatment that we would love to share with you if you have questions or would like more information about it. It can make your dental procedures safer, quicker and less painful. We like that and think you will, too!