Porcelain Veneers for Teeth in Owensboro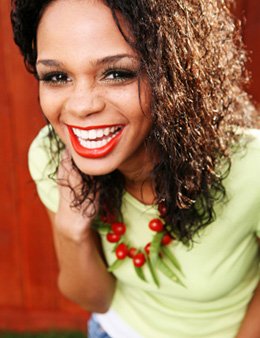 Do you have a lackluster smile and wish you could jazz it up a bit? Do you have a tooth or a few of them that are chipped, broken, misshapen, too small or otherwise not as attractive in your smile that you'd like to change? Dr. Thompson and Dr. Frey have several cosmetic dentistry treatments at their location in Owensboro that can spruce up your smile. One very popular treatment among our patients in the Philpot area is the dental veneer treatment.
What is a Dental Veneer
Veneers for teeth are thin porcelain shells that cover the front and sometimes the edges around your teeth. Though the words thin, porcelain and shells sound fragile, these dental veneers for teeth are sturdy and durable.
What are the advantages to Dental Veneer Treatment?
A dental veneer looks completely natural. We customize porcelain veneers so they are the right shade to match the other teeth in your smile.
Porcelain veneers are bonded straight to your existing tooth in a rather simple, quick process. The Owensboro dentist shaves off the outer layer of your teeth so the porcelain veneer bonds easily to your tooth.
A dental veneer can be used to lighten the shade of your smile if you decide to get veneers for teeth on all the teeth seen in your smile. If you are only have one porcelain veneer placed, it won't stick out like a strange, odd tooth because it will be the color, shape and size of your other teeth.
Because a dental veneer is custom made for you, you can laugh and smile and get your photo snapped with confidence. No one will be able to tell you have veneers for teeth.
A dental veneer doesn't require any special treatment. You brush and floss as usual and see your dentist in the Philpot area for regular check ups. Your porcelain veneers are easy to care for and looks fabulous!
A dental veneer may be what the movie stars use to jazz up their smiles, but veneers for teeth are for anyone who wants a prettier, more uniform smile. Call our cosmetic dentistry team serving the Owensboro, Whitesville, and Philpot areas today and let us partner with you to give you the smile of your dreams, for one dental veneer or several porcelain veneers!