Get Beautiful Porcelain Crowns in Owensboro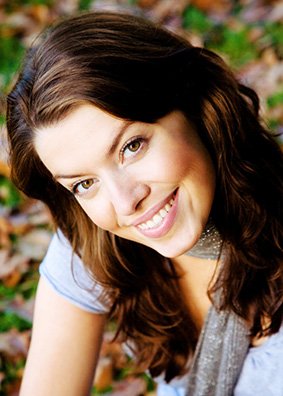 Do you have gaps in your smile that are causing you embarrassment or even health problems? Not being able to chew and eat properly can cause all kinds of issues. And not being able to feel comfortable smiling is never fun.
Dr. Booker, Dr. Thompson, Dr. Frey, and Dr. Higdon serve the Owensboro and Philpot communities and want to give you back a smile you can share with pride. There are many procedures we offer to restore your smile. One is dental bridges. Dental bridges combined with dental crowns on each side make a fantastic fix for gaps in your teeth.
What Are Dental Bridges?
Dental bridges are a small device that is put into your smile that actually bridges over the gap in your smile. On each side of the dental bridge is a tooth crown that keeps the dental bridge in place. Using dental crowns to secure a dental bridge means you can feel confident with your smile being rock solid as your out in the Owensboro, Whitesville, and Philpot communities.
What Is a Tooth Crown?
A brief animation depicting the preparation for and application of a dental crown.

Dental crowns, also called a porcelain crown or a tooth crown, are made right here at our Owensboro office using the modern dental technology CEREC® system. CEREC technology means our Philpot dentists can take the information needed and plug it into the software used on the CEREC machine to make multiple dental crowns or a single tooth crown. The tooth crown is made while you wait. Porcelain dental crowns are beautiful, sturdy, a great fit and function like natural teeth and we are happy to provide these outstanding dental crowns in Owensboro.
What Are the Advantages of Dental Crowns and Dental Bridges?
Dental bridges look like natural teeth. A tooth crown or dental crowns are used in the dental bridges are color matched so they look completely natural in your smile.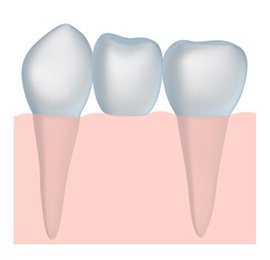 Porcelain dental crowns combined with dental bridges are also shaped so they look like they fit in your smile. The teeth in the dental bridges are shaped like natural teeth and like the dental crowns on each side of them. They will match the porcelain tooth crown so all your teeth match and create a perfect smile.
Dental bridges also function just like regular teeth because each porcelain dental crowns function just like natural teeth. You can chew and eat most anything you like and the tooth crown is just like a natural tooth.
Dental bridges can be permanent and are connected permanently to the tooth crown on each side. Or you can have removable dental bridges, which are something like a retainer and they click in and out from the tooth crown on each side. We offer both of these types of dental bridges in Owensboro, and both options are attractive, comfortable, and functional.
A brief animation depicting the preparation for and application of a dental bridge.

At Dental Designs of Owensboro, our skilled doctors and caring, well-trained Owensboro team are ready to give you the smile you have always wanted. And if you are at all nervous about visiting the dentist and live in the Owensboro area, including Whitesville and Philpot, we also offer dental sedation so you can be relaxed and comfortable during your appointments. Stop by and visit us at our comfortable, home-like office or call today. We want you to love your beautiful, healthy smile!