WELCOME TO THOMPSON AND FREY COSMETIC AND FAMILY DENTISTRY
Your Owensboro Dentist—Where you will always be treated like family!
Dr. David Thompson and Dr. Vicki Frey have been serving residents of Owensboro, KY since 1986. They are dedicated to serving the community, and bettering the lives of their friends, family, and neighbors, one smile at a time. No one is a stranger in this office. The doctors and their superb team care about each patient as if that person were a sibling, parent or child. We are pleased to offer cosmetic dentistry, sedation dentistry, family dentistry and Invisalign to our neighbors in the Henderson KY area. If you are looking for a family dentist, general dentist, or cosmetic dentist, we at Thompson and Frey are here to help!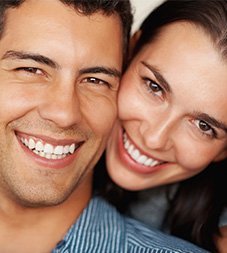 COSMETIC DENTISTRY |Drs. Thompson and Frey offer a wide variety of cosmetic dentistry procedures including full smile makeovers for those looking for a cosmetic dentist in Owensboro. With a natural artistic flair for cosmetic dentistry, they have earned a reputation for crafting stunning smiles! Some of the cosmetic dentistry procedures we offer are: dental veneers, bonding, dental crowns, amazing ZOOM!® teeth whitening and many other cosmetic dentistry treatments to give you a smile you will love to show off with pride.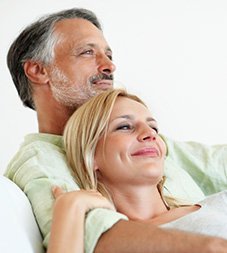 SEDATION DENTISTRY |We offer sedation dentistry for adults, as well as young adults ages 13-18. However, sedation dentistry alone can't turn an unpleasant experience into a pleasant one. We also use the gentlest sedation dentistry techniques possible, and take extra steps like topical anesthetic before administering an injection to our patients in the Owensboro and Henderson KY area. You may also be pleased to know that when we use sedation dentistry, we are often able to do more than one dental procedure in one visit–which saves you time!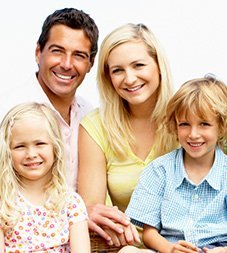 FAMILY DENTISTRY |We understand that oral health needs change throughout life, and we offer family dentistry services for everyone from pediatric to geriatric patients. Finding the right family dentist is difficult, and our goal, in addition to our cosmetic dentistry goals, is to keep your smile healthy for life, with a family dentistry focus on preventive care and patient education. Some of the family dentistry treatments we offer are: cleaning, dental crowns, tooth-colored fillings, root canals and other family dentistry treatments that can give you and your loved ones healthy smiles for life!
INVISALIGN® | If you are interested in having a straight, lovely smile but didn't want the pain, hassle and unattractiveness of traditional braces, you may want to consider Invisalign clear braces. Invisalign braces can give you a beautiful smile without metal! Invisalign uses an amazing system of clear aligner trays to straighten teeth without the pain of traditional braces. Invisalign trays are invisible, so don't worry about the embarrassment of "metal mouth." And Invisalign usually takes less time than traditional braces, too! So call and ask us how Invisalign can straighten your smile!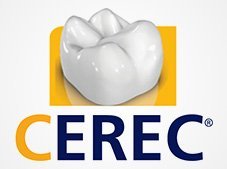 ADVANCED TECHNOLOGY | You deserve to benefit from the very best that Invisalign treatment, sedation dentistry and cosmetic dentistry has to offer at this moment. We keep our office serving Owensboro and Henderson KY updated with the best, proven effective, technology available. The favorite of our patients from the Henderson KY area is the CEREC in-office milling machine, which allows us to offer the convenience of single-visit to our Owensboro office for dental crowns.
We are honored that you chose to visit our website, and we hope to see you in our office serving Owensboro and Henderson KY residents soon. If you have any questions about cosmetic dentistry, sedation dentistry, family dentistry or Invisalign, or you are ready to schedule an appointment at our office near Henderson KY, call today!